Welcome
Welcome to
Sturgill Orthodontics
We offer some of the most advanced treatments that you can't find anywhere else in the area.
Learn More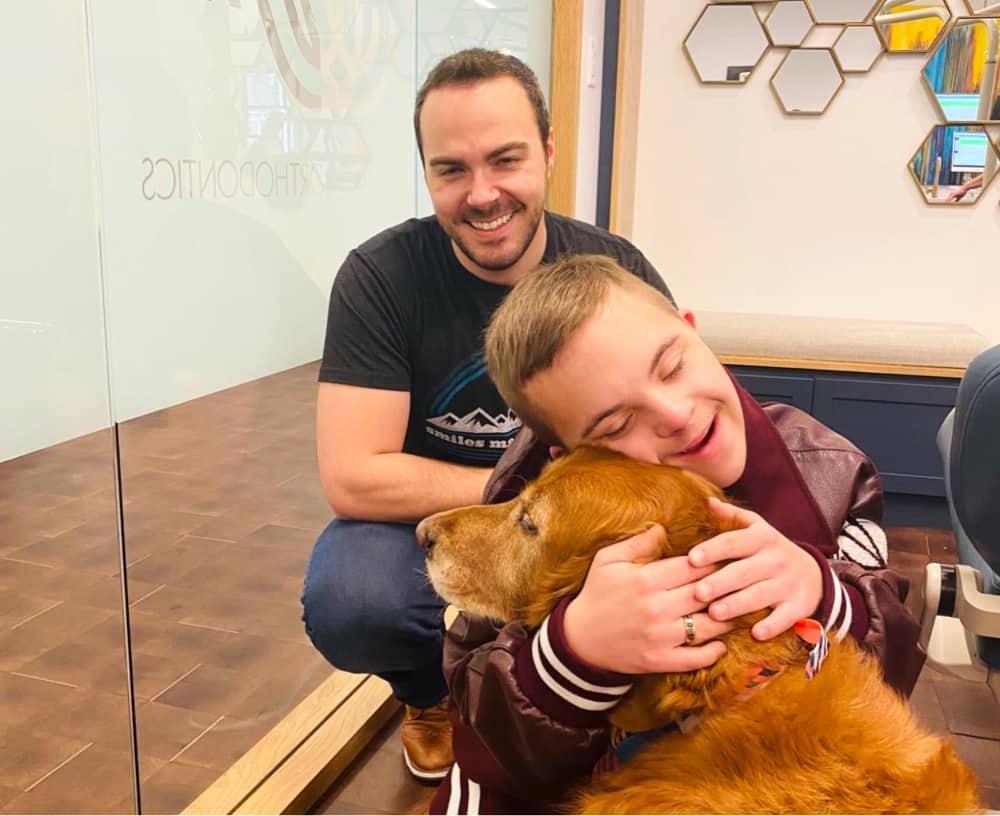 Meet
Fun & Friendly
Meet the Doctors
Meet Doctor
Jeremiah Sturgill
Dr. Jeremiah Sturgill knew he wanted to be an orthodontist since he was a teenager. After his smile was changed with braces, he was inspired to pursue a career in orthodontics.
Learn More
Meet Doctor
Allison Williams
Dr. Allison Williams grew up in Indiana, where her orthodontist transformed her life through braces. From that point forward, she knew she wanted to make that type of impact on the lives of others.
Learn More
Meet Doctor
Anne Miller Harper
Dr. Anne Miller Harper was born and raised in Kingstree and is passionate about bringing healthy, beautiful smiles to her community in Johnson City.
Learn More We're Here for You
How We Help
See the Transformation
Before & After
Clear braces, 24 months, non extraction
Braces, 22 months, non extraction
Braces, 20 months, non extraction
You've Got Plenty Of
Treatment Options
Testimonials
Meet
Amanda
"The staff was very welcoming. You feel like you fit in right away. An appointment here is always wonderful."
View All
Testimonials
Meet
Will
"I can already see major improvements. My daughter loves it here! She feels at ease and releaxed."
View All
Testimonials
Meet
Jeff
"Coming into an appointment at Sturgill Orthodontics is first class. The environment is welcoming."
View All
Getting braces as an adult was a difficult decision, but I am so glad I did! Looking for an orthodontist was the hardest part and once I walked in to Sturgill Orthodontics I knew I was right where I need to be. The orthodontist is thorough and greeted my case with complete confidence. - Whitney J.
This staff is absolutely wonderful, kind and attentive! Carla helped me with the decision making on finding the best option for me and was very helpful. She answered all my questions and explained everything in detail! I recommend going here for all your orthodontic needs!- Kaydee H.
I got braces as an adult to prepare for jaw surgery. The staff has been wonderful, helpful, and super friendly every time. The waiting room and 'appointment' areas are clean and welcoming. They have been great at communicating with me and the other doctors involved in my surgery.- Chloe G.
We love this place! It is a fun atmosphere. The staff is always so friendly. Dr. Sturgill and Williams are both fabulous. They accept insurance and let you know up front how much it will cost with no hidden costs. I can't recommend this place enough!- Lauren W.
This office is absolutely the best! Friendly staff, clean, affordable and the cutest therapy dog you will ever see! We looked at several other places before making our decision and after visiting it was the easiest decision ever. Highly recommend.- Bianca D.
Went to office today for a consultation. Everyone was super professional and nice. Everyone greeted you as you went in or passing in the hallway. Staff ontop of their duties and helps with any questions and concerns without a hesitation.- Candie F.
First visit for a consult has been above and beyond what I expected. The staff were so helpful and friendly! The best boy, Louis, even stopped by for a visit what more could you ask for while getting quality, safe patient care? 10/10 recommend! :-)- Roxy R.
We're Your 5-Star Johnson City, TN and Norton, VA Orthodontists! What to Expect
Your First Visit